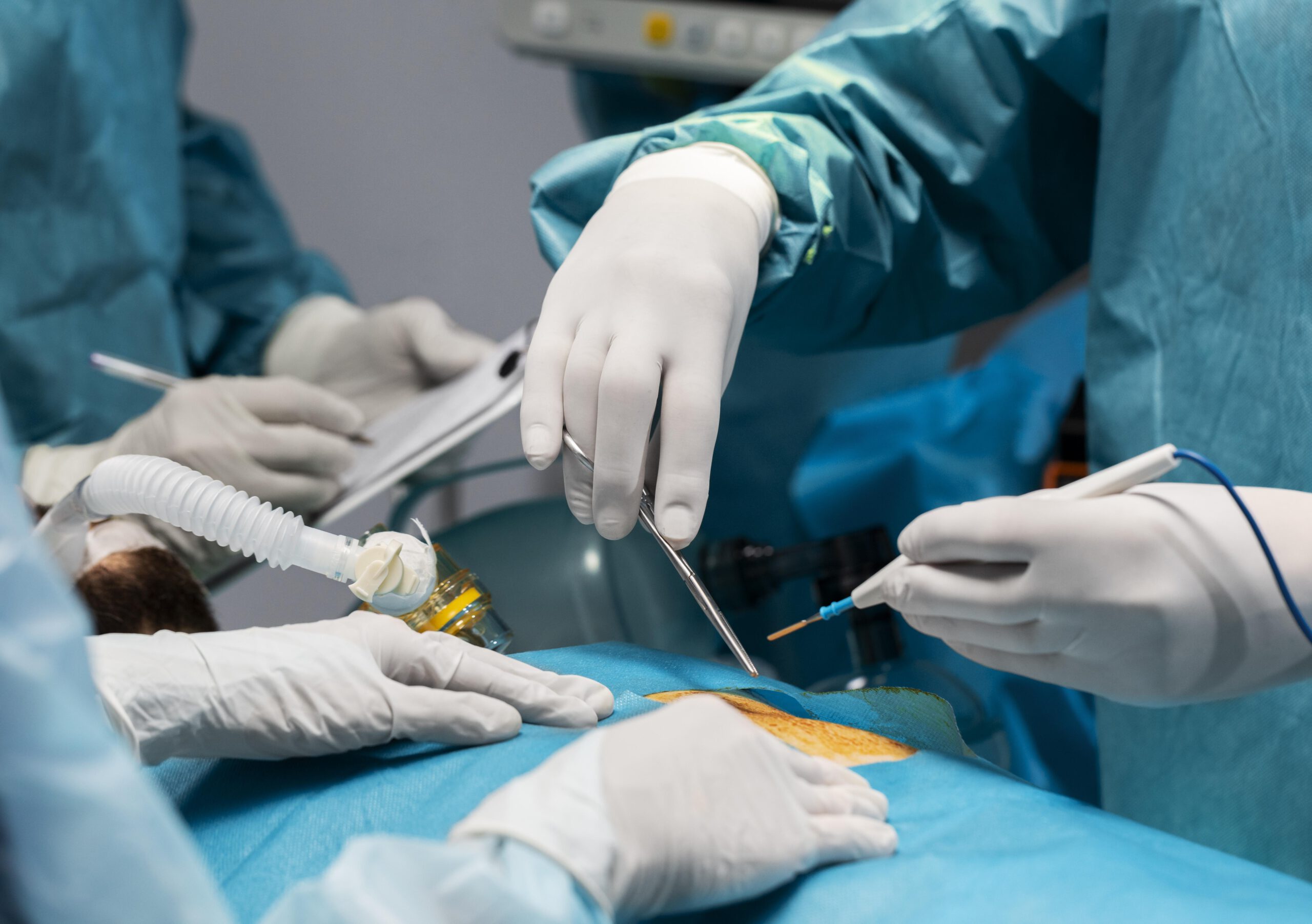 SPINAL SURGERIES
The specialist Spine Surgeons at Saiorthocare Hospitals are highly trained & experienced in treating spinal disorders at all levels, from the upper cervical spine (neck) to the sacrum and coccyx (tailbone).
What we take care of
The category of surgeries commonly carry out which include
Micro discectomy (removal of the intervertebral disc) and decompressions of nerve roots and spinal cord within the neck and lower back
Spinal fusion surgery within the neck and lower back
Disc replacement surgery
Correction of spinal deformities like scoliosis and kyphosis
Reconstructions and palliative surgery for spinal tumours
Surgical treatment of spinal infections
Revision spinal surgery
All back pain DO NOT REQUIRE SURGERY. Most of the back pain will be better by proper exercise therapy & life style modifications.
TYPES OF BACK SURGERY
Spinal Fusion
In spinal fusion, we join spinal bones called vertebrae together. This restricts motion between the bones of the spine. Fusion also limits the stretching of nerves. Spinal Fusion is mainly meant for severe pain while sitting & standing movements of back
Laminectomy
In Laminectomy, we remove parts of the bone, bone spurs or ligaments in the back. This relieves pressure on spinal nerves that may be causing pain or weakness. This surgery is very much restricted to save the functions of the back bone.
Foraminotomy
During Foraminotomy, we cut away bone at the sides of the vertebrae to widen the space where nerve roots exit the spine. The enlarged space may relieve pressure on the nerves, there by relieving pain.
Microdiscectomy
In microdiscectomy, all or part of the disc pressing on a spinal nerve & causing back pain is removed. This is done through a smaller incision
Opening Hours
Sunday - Prior Appointment: To Book Dr.S.Srinivasan